Show 22: Cannabis for Practical Herbalists
Listen to the newest Episodes of Real Herbalism Radio here:
Our Website | iHeartradio | Spotify | Alexa Flash | Pippa | Itunes | Stitcher
Whether you are on Iphone, Android, or your laptop we have you covered.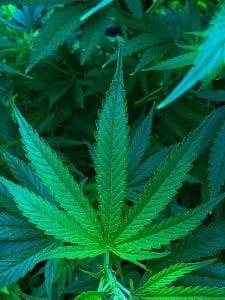 Cannabis has been touted as a panacea–good for just about anything that ails you. Although that claim seems far fetched, the truth is Cannabis is a versatile and potent herbal medicine. Today, on the eve of Recreational Cannabis going legal in our home state of Oregon, we're talking about a few practical uses for this semi-outlawed plant.
HERBS WE DISCUSSED:
Hemp Seed Oil
Cannabis Bud
HERBS IN THE NEWS
We discussed an article published on June 26, 2015, on Grist.org, by Ana Sofia Knauf entitled "Americans Spent $18.8 Million in Food Stamps at Farmers Markets Last Year."
Articles we referenced:
SNAP Benefit Redemptions through Farmers and Farmers Markets Show Sharp Increase
USDA official notes positive impact on individuals and communities when local farmers markets provide fresh fruits and vegetables to SNAP participants," Release number 0188.15
HERBAL 101
Herbalists use a variety of terms to describe the properties of herbs. We discussed refrigerant herbs.
Resources we cited:
Hibiscus
Tea
 Lemon
Cucumber
Watermelon
Spearmint
WE NEED YOUR QUESTIONS.
Nutrition-BookIf we use your question in Herbalism 101 we will send you Natural Nutrition for free. Natural Nutrition is available on our store. This easy to read resource is a brightly illustrated primer on vitamins and minerals. It includes both food sources and herbs that naturally fill your life with good health. This guide includes basic nutrients, where common sources are and why you should eat them. As an added bonus, we have included sources of probiotics, complete protein and an easy guide to hydration.
SUBMIT YOUR QUESTION HERE.
BECOME A SPONSOR
If you would like to sponsor Real Herbalism Radio, look at our Sponsorship Page.